CLICK TO CALL TO GET A FREE QUOTE TODAY!
Seeking out ways to spruce up or completely change the look and vibe of your outdoor living space in Mandurah? We are a one-stop service provider for all your landscaping needs! At Mandurah Landscaping, we are ready and equipped to be your partner in achieving your dream project. We offer an extensive list of landscaping solutions, including durable and visually pleasing outdoor tiling and paving as well as designing and installing retaining walls, turf laying, decks, patios, and pergolas.
At Mandurah Landscaping Solutions, we know that your property is one of your most valuable assets. We aim to deliver superior quality landscaping solutions with our premium materials, innovative equipment, and skilled local contractors. We want to help you create aesthetically pleasing, inviting, and functional environments which you can proudly use and showcase to your family and guests.
Hire our proficient and talented team for your landscaping needs and let our vast years of expertise and experience in servicing Mandurah do the work for you. We can build you tailor-made solutions and network with top-of-the-line manufacturers of premium materials which other landscapers may not have access to.
Want to look into how we can help you get started for your landscaping project in Mandurah? Phone us now and reach out to our expert and dependable contractors and builders. Our trusted team of specialists will ensure that you can have custom-made and high-quality landscaping solutions to meet your standards and preferences.
CALL US AT (08) 9515 5893 OR...
Our Landscaping Services Focus On Your Needs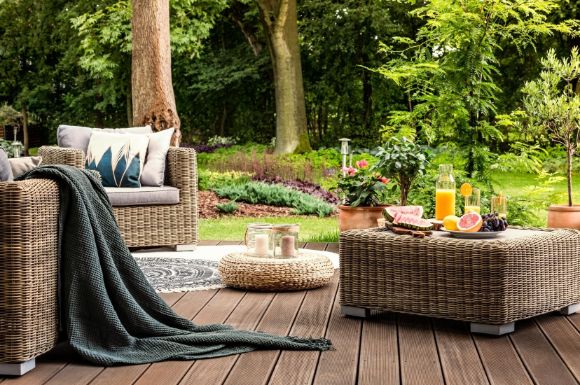 PROFESSIONAL & AFFORDABLE LANDSCAPING IN MANDURAH
For all of your landscaping Needs, Mandurah Landscaping is the best team for you. Call us today to get a free quote
More About Our Landscaping Solutions
Outdoor tiles are one of the most sought-after flooring options for exterior spaces on residential and commercial properties in Mandurah. It can be used in different areas such as patios, pathways, driveways, decks, and more. At Mandurah Landscaping, our certified team of reliable contractors and builders can deliver outstanding tiling services for small to large-scale projects at very reasonable rates.
With our years of training and experience in the industry, outdoor tile installation is one of the most efficient services we can offer you. We also have numerous material options to make sure that you can find what best suits the style and functionality you are going for. Some of the leading outdoor tiles we can offer are ceramic, marble, limestone, porcelain, granite, and travertine. Besides that, we can also deal with total overhauls and repairs for your outdoor tiles.
Suppose you are set to have an aesthetically pleasing and useful outdoor tile in your space. In that case, you can avoid being overwhelmed with all the aspects you need to take care of by hiring a reliable and expert contractor. At Mandurah Landscaping, we deliver top-quality outdoor tiling solutions to ensure that our customers can have a convenient and stress-free experience with our service. Here's the catch if you decide to work with our team for your outdoor tiling project:
Retaining walls are not just essential for preventing soil erosion and setting boundaries. It also enhances the curb appeal and personality of your outdoor space. Installing a sturdy retaining wall can give your property a makeover as well as a functional structure to your backyard and garden.
At Mandurah Landscaping, we want to give our customers quality outputs that go beyond their expectations. That is why we strive hard to extend a pleasant and convenient service with any landscaping project we do, and we make sure to follow our customers' specifications down to the smallest details. Want to get your retaining wall project started? Tell us your vision for this project, and we can work out a tailor-made solution for you. Besides that, here are the advantages you can get with our efficient retaining walls:
What Mandurah Landscaping Does Differently
Landscaping Mandurah is a company that specialise in turning your garden into something more intimate and unique for you. Whether it be designing an entirely new space or just making small changes to what is already there, we will make sure every task no matter how big or small gets done with precision while staying true to their ethos: quality landscapes created by experts who take care in understanding each individual's needs.
Landscaping Mandurah will put your best foot forward. From the moment you contact our team with a landscaping enquiry, we'll be there to help turn your dream into reality and make sure that it all happens in an efficient manner too.
Landscaping Mandurah can design a garden that not only looks beautiful but also conserves water. By implementing good, pre-planned strategies for the design of your backyard and turf laying in order to conserve water, you will soon find out how easy it is to be environmentally friendly and spend less than if you didn't take these steps!
With the right materials, design, and structure, you can extensively improve the way you enjoy your outdoor living space. Make the most of your open areas and upscale your outdoor lifestyle with a custom-built, modern landscaping solution – patios and pergolas. At Mandurah Landscaping, we always aim to create an environment that is excellent for entertaining people as well as a safe space for relaxation.
No matter the style or structure of your property, we always make sure to compose a plan and design that will complement the natural flow of your existing space and its surroundings. Our certified team of builders carefully studies the layout of the whole property to make sure that your patio or pergola will seamlessly blend into everything.
At Mandurah Landscaping, we know that deciding what material, design, and structure to use can be a daunting task. That is why it is essential that you feel confident that you have the best people to handle the job for you. As one of the popular landscaping firms in Mandurah, many residents have come to trust and experience our services. Call our customer service staff. We are always more than delighted to drop by your property to give you a free quote and discuss the information, samples, and vision for the patio and pergola project with you in detail. Want to learn more? Here are the upsides of a well-built patio and pergola:
Our property is one of the assets we have that we can continually improve to suit our changing lifestyle. However, if it is your first time having a space of your own, thinking of how you can upscale can be challenging. Do not fret because we can furnish you with a great landscaping solution. Have an aesthetically pleasing, versatile, and durable deck in your property!
For many years our firm has been designing and building outdoor living solutions for residents in Mandurah, and one of the leading choices is decks. Whether you want a deck for an establishment or you prefer to extend your garden to your living area, at Mandurah Landscaping, our adept and reliable deck builders can handle it for you.
Our team of skilled and brilliant tradespeople can design and build you a deck that can transform the overall curb appeal of your hardscape areas. With countless choices for deck materials, designs, colours, and finishes we offer, you can surely find the one that will meet your distinctive preferences and requirements. If you still have queries, our experts can drop by to conduct a free measure and give you an all-in-one quote with no hidden charges. For extra info, you can also check out the benefits that a great deck can extend to you below:
Have you thought of a paving project, and you want to bring it to life? Take action and get in touch with our team of certified experts today! At Mandurah Landscaping, we take pride in delivering superior results and dependable service to our customers throughout the city. We go all out to guarantee our customers are well-informed and satisfied with the overall service we rendered.
From plans, design until the completion of your paving project, you can rely on us because we have the latest machinery and resources as well as the team to successfully execute the job for you. One of our missions is to meet our customers' specifications and exceed their expectations through our superior workmanship and customer service.
We can expertly install, repair or renovate surfaces to ensure that you will have visually pleasing and durable paving for the years to come. Besides that, we greatly recommend various bespoke options when it comes to paving because we want to cater to your distinct needs and priorities as well as your budget.
When you hire our knowledgeable and reliable team, you can count on us for the paving outputs you want and prefer. Call us through the contact info we provided and check out the benefits of working with one of the most established landscaping contractors in Mandurah below:
Servicing Mandurah, WA and surrounding areas
Looking for a dependable local landscaping contractor near you? Today is your lucky day because our firm is centrally located in Mandurah, and we deliver trusted and reliable landscaping solutions throughout the town. No matter how unique or grand your specifications are, trust that we are always ready to help you! In addition to Mandurah, here are the suburbs we service:
Frequently Asked Questions